Summer schedule
The studio will be open all summer except for Monday 1 August.
Almost all classes will be running in July and August, except for Wednesday 19h30 and Friday 17h30. Thursday 18h hatha class will be cancelled from 18 July to 11 August included.
---
Saturday 23 July: only one class at 10h – Vinyasa Krama
On Saturday 23 July, there will be only one class in the Morning. It will be a 90 minutes Vinyasa Krama class taught by Jérôme. This class is open to all levels and part of the Yogaworks memberships.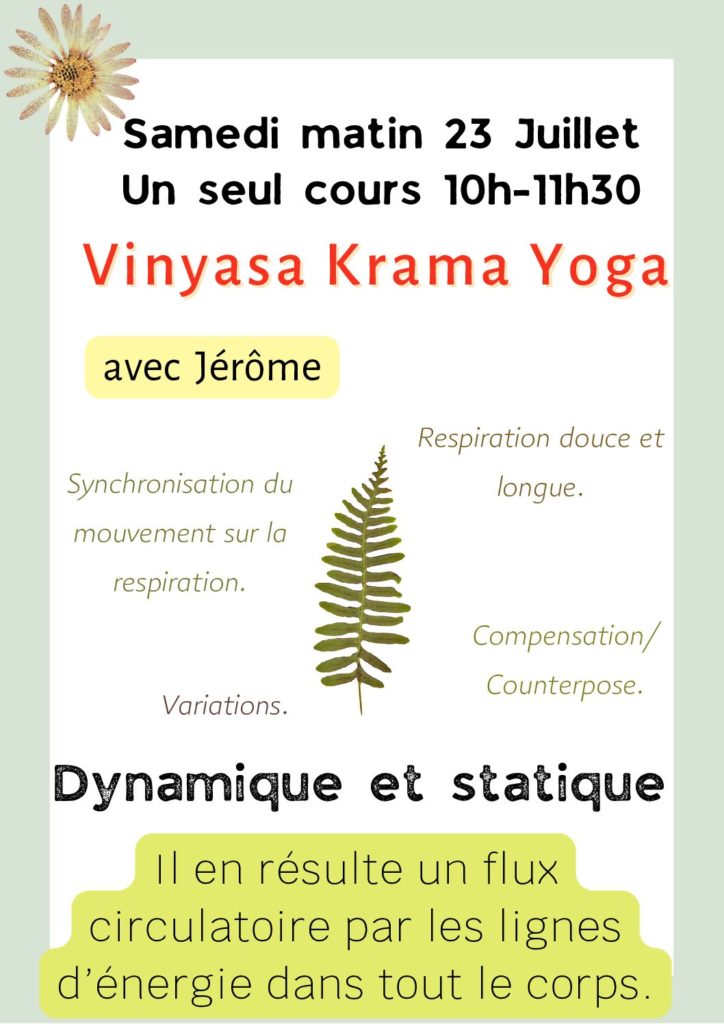 ---
Possibility to buy classes online
You can now buy classes online using PayPal or Stripe. Gifts vouchers are also available on our site and can be sent in pdf format.
This system is particularly recommended if you are a new at Yogaworks or if your membership has expired. It will allow you to ensure that you have sufficient credits to make your booking in advance via Deciplus.
Please note that the update of your Deciplus account after an online payment does not happen instantly and may take up to 24 hours. Should you need your account to be updated sooner, please send an e-mail to info@yogaworks-lausanne.ch.
---
Reservation rules
Reservations are possible up to the last minute via Deciplus. Any cancellation must be made at least 3 hours before class. After this time the class will automatically be deducted from your pre-paid series. For the holders of unlimited passes, the first absence or late cancellation can be subject to a warning, the second will eventually be sanctioned.
---
Conditions applicable to pre-paid and unlimited passes (since 1 June 2021)
Pre-paid passes shall be valid for a maximum of 2 years. For unlimited passes bought since 1 June, there will no longer be any prolongation for vacation or any other absence for any reason except for certified medical reasons.